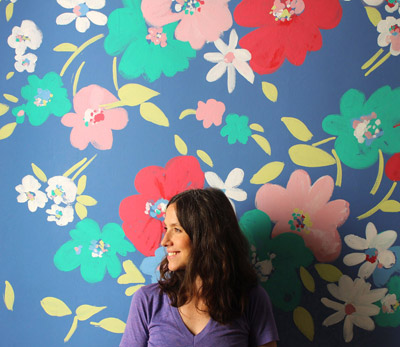 After a childhood spent travelling around the world, Penelope Rolland settles in Paris to pursue her art studies.
In June 2000, she graduates from the prestigious School of Fine Arts in Paris.
Her first work experiences lead her to textile designing and silkscreen printing.
Progressively she moves on to still life and fashion illustration.
Today, through her murals she brings her work to another scale and allows us to enlighten our homes and interiors with the delicate poetry of flower blossoms.